NUGEN AUDIO Halo Upmix
Stereo to 5.1 and 7.1 and 3D upmixer
HALO-UPMIX
£349.00 Price excludes VAT
Product lists can be submitted to HHB for a packaged quotation
Full control, intuitive ease
From naturally extracted and expanded soundscapes to full cinematic big-stage enhancement, Halo Upmix delivers all the control you need to fine-tune your surround mix to perfection. With unique centre channel management, including switchable dialog extraction, Halo Upmix is perfect for all types of production from archive restoration and TV through to the full 7.1 feature film experience.
An optional 3D extension adds Dolby Atmos bed track (7.1.2) and Auro 3D (7.1.4) compatibility, and Ambisonic outputs.
The Halo Upmix algorithms produce a natural, coherent spatial upmix, preserving the character of the original audio without adding any artificial reverb, chorus or delays.
With the 'Exact' control engaged, Halo Upmix can be used with confidence that the original source integrity is precisely preserved in the downmix.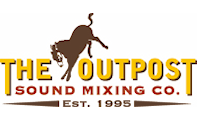 "Almost everything I mix requires 5.1 delivery, but all of my music comes to me in stereo. That's why it's so critical to have a company like NUGEN. Halo is a truly musical sounding upmixer with an easy to use interface that gives you the control you need to fine tune your sound. Get Halo today. You won't be sorry."
Tony Friedman | Outpost Sound

Natural Extension
Powerful real-time analysis of the original stereo material identifies and extracts locational cues to naturally extend the panorama, leaving the inherent character of the original source intact.
Coherent spatial upmix
Full access to surround balances
Low frequency energy control
Clear visual feedback
Direct control over upmix parameters
No artificial reverb, chorus or delays
'Exact' downmix mode with in-place audition
Neural network dialog extraction
Powerful spatial analysis
Halo also includes a powerful spatial analysis view, intuitively showing the energy distribution of the upmixed panorama. Colour can additionally be used to indicate the speaker source for audio in any position, clearly indicating cases including phantom vs hard centre predominance.
Downmix compatibility
Because Halo Upmix generates a coherent spatial sound, you can be assured of a high-quality downmix. The 'exact' mode function ensures ultimate downmix performance in situations where maintaining the relationship between the original, upmixed and downmixed versions is imperative, for example in TV repurposing.
With surround delivery requirements becoming more and more common, Halo Upmix can be indispensable. Providing sophisticated control including neural network powered dialog isolation Halo transfroms time intensive workflows and improves output quality with ease.
With powerful control accessing every dimension of the upmix, Halo is indispensable for upmixing original and vintage scores – right up to Dolby Atmos and Auro 3D with the 3D Immersive extension.
Multiple instances in sound design and score work on synths, stereo FX archive and effects returns breath life and energy into the sound in ways that legacy delay and panning techniques can't approach – all with a solid reasurrance of a highly downmix compatible result.
With optional Ambisonic format output, Halo Upmix is equally at home when working in a VR and game audio environment.
To suit almost any situation
Upmixing includes LCR, 3.1, 4.0, 4.1, 5.0, 5.1, 6.0, 6.1, 7.0 & 7.1.
The Halo Upmix 3D Immersive Extension expands this to 7.1.2 and Ambisonic, and currently supports Avid Pro Tools (AAX) & Steinberg Nuendo (VST3) for Windows and OSX.
Stem and group upmixing
7.1 cinematic sound stage enhancement
TV stereo to surround upmixing with hard centre
Repurposing of original stereo for cinematic release
TV archive enhancement for 5.1 broadcast
Natural extension of original stereo panoramas and atmospheres
Upmix to Dolby Atmos compatible 7.1.2 bed track (3D Immersive Extension required)
Upmix to 1st, 2nd & 3rd order Ambisonic (AmbiX format) for VR applications (3D Immersive Extension required)