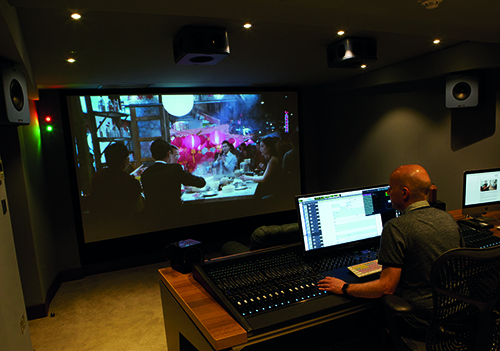 Specialising in short-form content, ENVY Advertising has recently unveiled a state-of-the-art facility on Mortimer Street in Fitzrovia, London.
Scrub, a division of HHB Communications, supplied the audio kit in the new facility, which concentrates mainly on commercials, trailers, promos, channel branding and web content.
The team of audio mixers operate three audio studios with large voice-over booths. All studios are 5.1 and 7.1 capable, and run the latest Avid Pro Tools | HD 12 software controlled by 24-fader Avid Pro Tools | S6 M40 modular surfaces. Scrub was on hand to help with training for the DAD AX32 converter systems, which provide high-resolution signal summing and low-latency routing of monitor signals.
The largest studio is licensed to mix Dolby for cinema and premix Dolby Atmos. In its other sites, ENVY has a number of studios running Pro Tools software with Avid ICON control surfaces, so upgrading to the S6 was a natural step forward.
Ian 'Arge' Hargest, Senior Sound Designer and Dubbing Mixer at ENVY, said: "One of the first things that we liked about the S6 was the modular setup. A lot of our work is very edit-centric, so it's great to be able to create a wider edit area with the modular system."
ENVY has been one of Scrub's customers since the post-production house was established over ten years ago. Arge added: "From day one, Scrub have been excellent. There was no reason to use anybody else, they've been on hand all of the time. And especially with this new build at Mortimer Street, they've just been all over it. It's pretty incredible really."